I am moving to a smaller racket head size since I've vastly improved my game and want to join the Advanced batch at my Tennis camp. I own a Babolat Aero series racket now, which is similar to the GT, except lighter and effortlessly generates WAY more power!
Pro Hurricane strings make the ball FLY on contact.
Specs:
=========
[Composition: High Modulus Graphite | Weight: 270g | Color: Yellow/Black]
[Head Size: 112 sq.in | Grip Size: 4(3/8) | Grip Type: Smart Grip]
Power Level = High
Swing Speed = Slow-Medium
=========
Perfectly balanced and weighted racket that feels sturdy and powerful. Smart grip gives the right fit to the player's hand. In-built Shock-Absorbing cortex system adds to the Amazing feel! Perfect for beginners/intermediate level players looking to own an affordable Babolat racket with sheer Blast force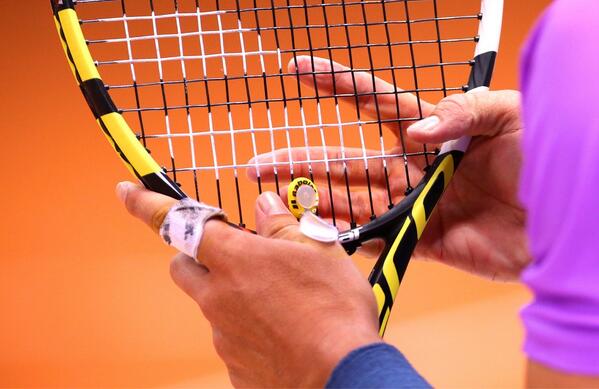 =========
Price = 12200
Strings = 800
Shockab = 350
New Grip = 420
=========
Total = 13,770
Here are some Pictures on my Instagram:
http://www.5thvillage.me/p/369485419789 ... 197713723/
http://www.5thvillage.me/p/369484841302 ... 197713723/
http://i43.tinypic.com/npmk2r.jpg
(Used for 3 months. Accessories - Vibra damp, 'Soft Touch' Babolat grip and Plush Original Babolat Cover)
_______________________________________________________
I am willing to sell it for a
Flat 50% off
the original price.
Those interested can
text
me:
9743157977
(SMS or Whatsapp)
Final Quote = 6,885 [7k with shipping]
_______________________________________________________
I stay in Bangalore and suggest that you have a look at the racket to get a feel of this beauty!
First come, first SERVE
Happy Playing!
Zoheb